I know that uptill now some people still think that the only way to remove or reset a password on their pc is only by formatting and reinstalling another windows, but am here today to tell you that formatting is not the only way.
Below are just few simple steps you can follow to reset or remove a password from your pc.
Step 1: Use Your Windows 7 Password Reset Disk If You Have
A password reset disk will be really an emergency measure if you can't access to your system, you should note that the password-reset disk must be made before your forgot the password and it only works with Windows 7 local user account. Assuming that you have a previously created password-reset disk, then follow instructions below to reset your Windows 7 password easily.
Creat a windows password reset disk on a windows computer.   
Creat a windows password reset disk on mac computer.   
1) When you entered the wrong password for 5 times, it will present you with a 'Reset Password' link at the bottom of login box.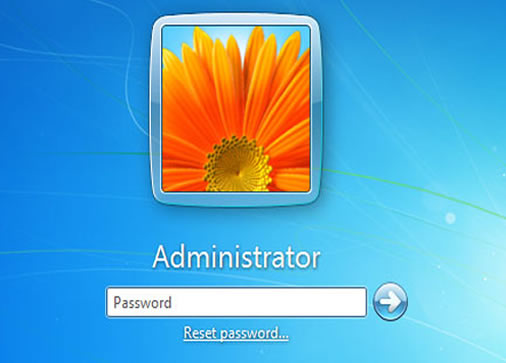 2) Insert your previously created password-disk to your computer, the system will open "Password Reset Wizard", just click Next, just like in the picture below;
3) Directly select the disk from the drop-down list and type a new password, you need to verify it. see picture below;
4) Done, now you can simply access to your Windows 7 with the new password.
Hope is helpfull, incase you have any question or suggestions feel free to drop it via our comment box.